Soul Contract Reading

Do you want to know who you are?
Do you ask "Why is my life the way it is?"
Do you struggle with anxiety and/or depression due to difficulties in life affecting your relationships and work?
Do you want to make your dreams come true, become who you know you could be?
Do you question your life's purpose?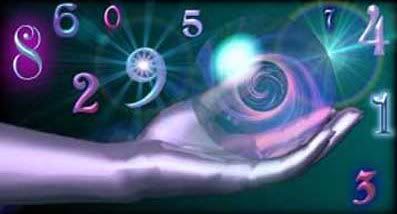 A SOUL CONTRACT READING is an in-depth, accurate map of your life which is based on the Numerology of Moses.

You will gain insights in how to understand, manage and overcome the current challenges in your life.

The chart is based on the Sounds of God, in the form of Ancient Sacred Hebrew which is contained within your Birth Name.
It describes the energies that were set in place by your Soul, for this life, to create the reality it wanted to experience for its growth.
It reveals:
•Your Karma (lessons)
•Your talents (what is available to you)
•Your Goals
•& Your Soul Destiny

Helping you:
•to make sense of your experiences and put them into perspective
•to know where you are going
•to open to a deeper level of Yourself
•to make recommendations how to get there and
•to achieve your potential in this life

Today is the day you begin to know and become who you really are when you connect with these NUMEROLOGY energies and book YOUR SOUL CONTRACT READING .
Your investment is £120.00.


Testimonials

'Isabelle was thoroughly professional in her written analysis and her face-to-face delivery of her findings about my soul contract. She spent several hours in my absence, carefully 'linking' with the 'real me' and studied in depth my given name and my date of birth, using her knowledge about the 'Numerology of Moses' to elicit my soul's path in this life and its 'contract'.

All of Isabelle's work was carefully presented in written format for me to take home and reflect upon. Everything was explained and questions arising answered patiently and thoughtfully. The entire one hour face-to-face explanation/consultation was recorded and a CD given, enabling me to consider further the issues arising.

I sincerely feel and believe that Isabelle has discovered my 'soul contract' and has successfully reached the 'deeper me', i.e. the 'real me' - penetrating beneath the shallow persona that each of us has developed in order to cope with our physical day-to-day lives and struggles.

I strongly recommend Isabelle's 'Soul Contract Reading' and I am confident that everyone receiving that, will learn much about themselves and their higher purpose in their lives.'

John. V. 8th August, 2012.


'Spiritual paths are often a step by step process, a chain of events and signs that points out your next door to awareness, when you are ready for it.

If you are reading this, then most certainly you are ready to see Isabelle.
My spiritual awakening brought me almost immediately to the doorstep of her beautiful home, where my sensitivity could feel in the atmosphere cleareness and spiritual charge.

Isabelle first provided me with a Soul Contract, a reading into my karma and skills and what I am supposed to deliver to the world in this life. The reading into what I have experienced already was spot on accurate and the whole thing made sense to me. Struggles in life take a different perspective when someone points out to you why they happen and that this is all part of your spiritual growth!

Isabelle also performed some Divine Healing Master Key on me and again, the process has been so simple yet incredible accurate, diving directly into the issues I needed to heal.

I feel that technique alone would not be sufficient, and the real value has been Isabelle's impressive wisdom, abilities and spiritual insight.'

E. 11th October, 2012